WHAT IS STOPANIK COMMUNITY USER PROGRAM ?
SCUP (Stopanik Community User Program)is a program created to help GPS Tracker users from Stopanik when a vehicle theft case occurs. The Stopanik team will share a live tracking link to users who joined the Stopanik Community User Program to find the position of the stolen vehicle. Stopanik will also give a reward to users who successfully record during the chase or while finding a stolen vehicle accompanied by evidence of police report.
*Caution: Stopanik does not recommend capturing a thief on your own or in the absence of authorities, as this may result in unfavourable outcomes.
HOW TO WIN RM1000 FROM STOPANIK
Team Stopanik will share live locations with the SCUP (Stopanik Community User Program).
You must record a video during a chase or after recovering the stolen motorcycle.
You are not permitted to share the video until it has been verified by the Stopanik team.
After the motorcycle rescued, you can send the video to Stopanik Team for validation.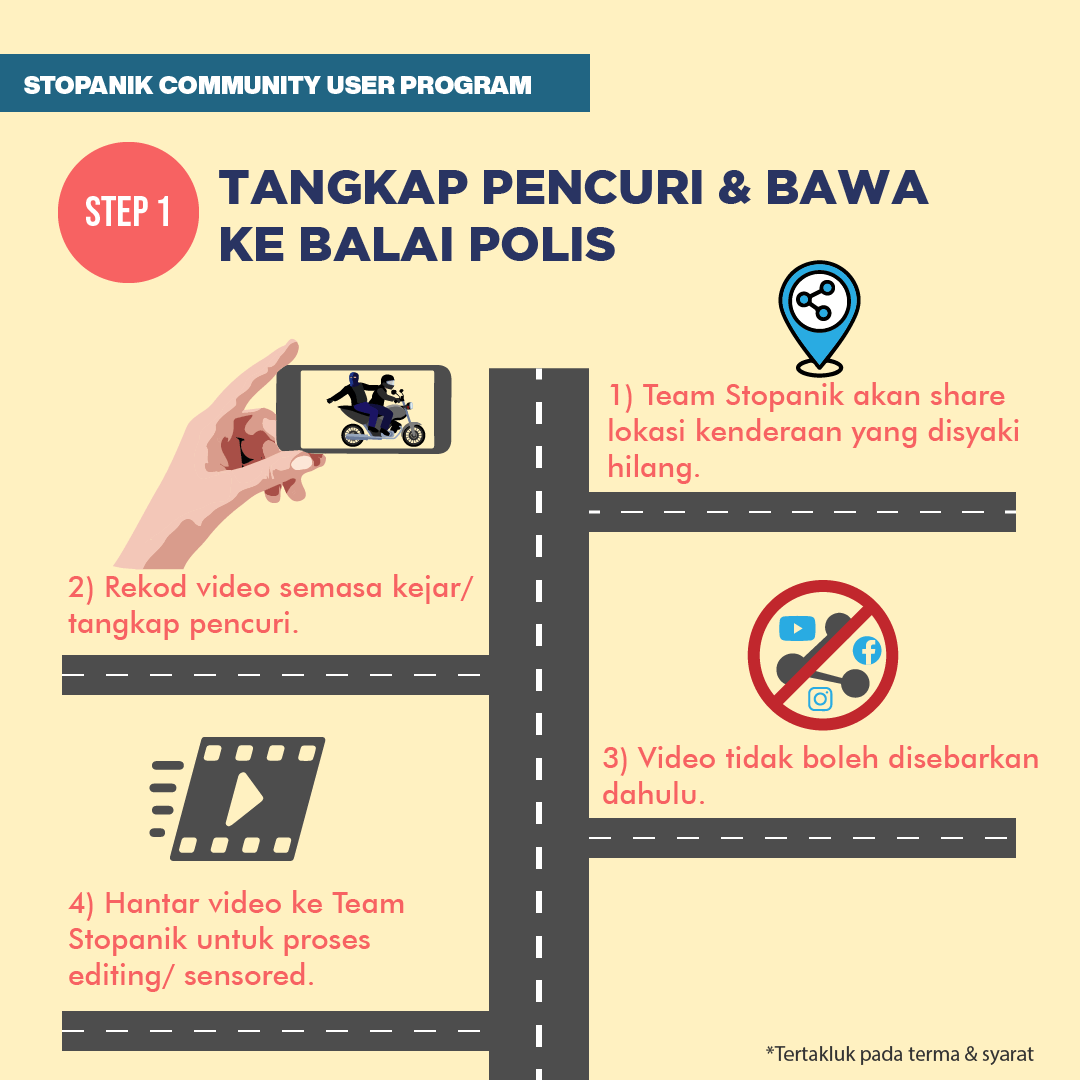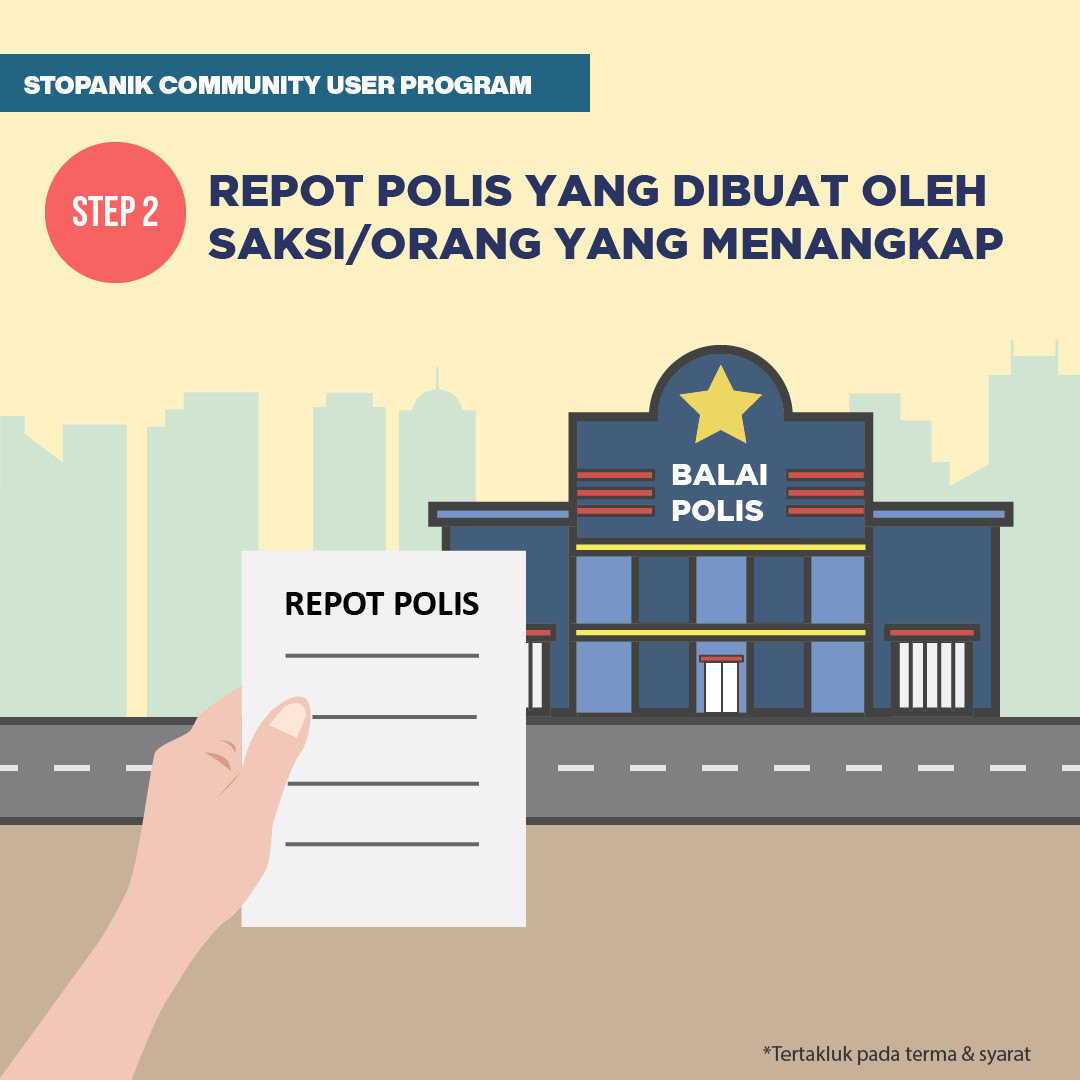 If the SCUP user does not record video during the thief's chase, you may take a picture and submit a picture of the police report as well as the recovered motorcycle as proof that the motorcycle was stolen.
After successfully recovering the stolen motorcycle, the SCUP members / Team Stopanik will return it to its rightful owner.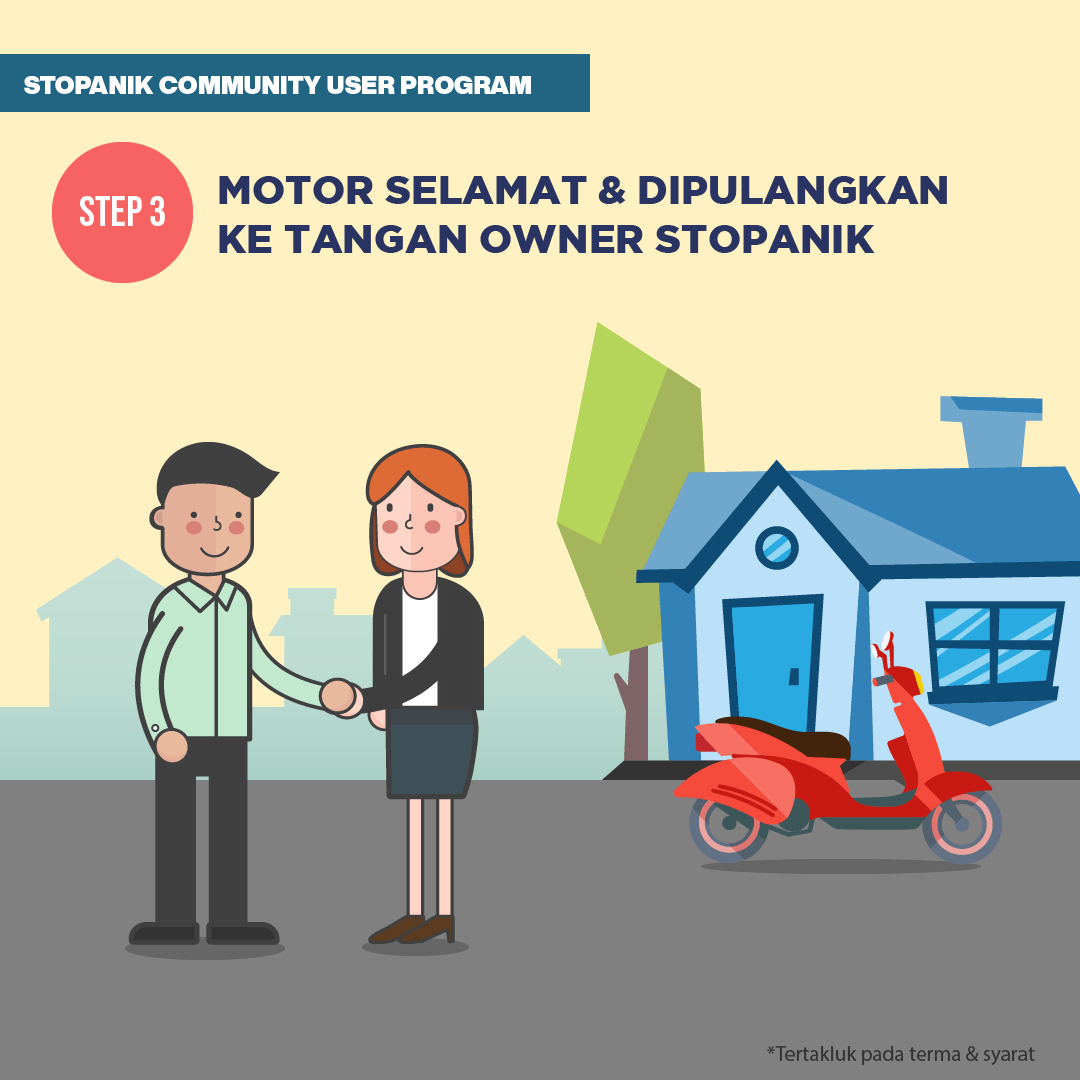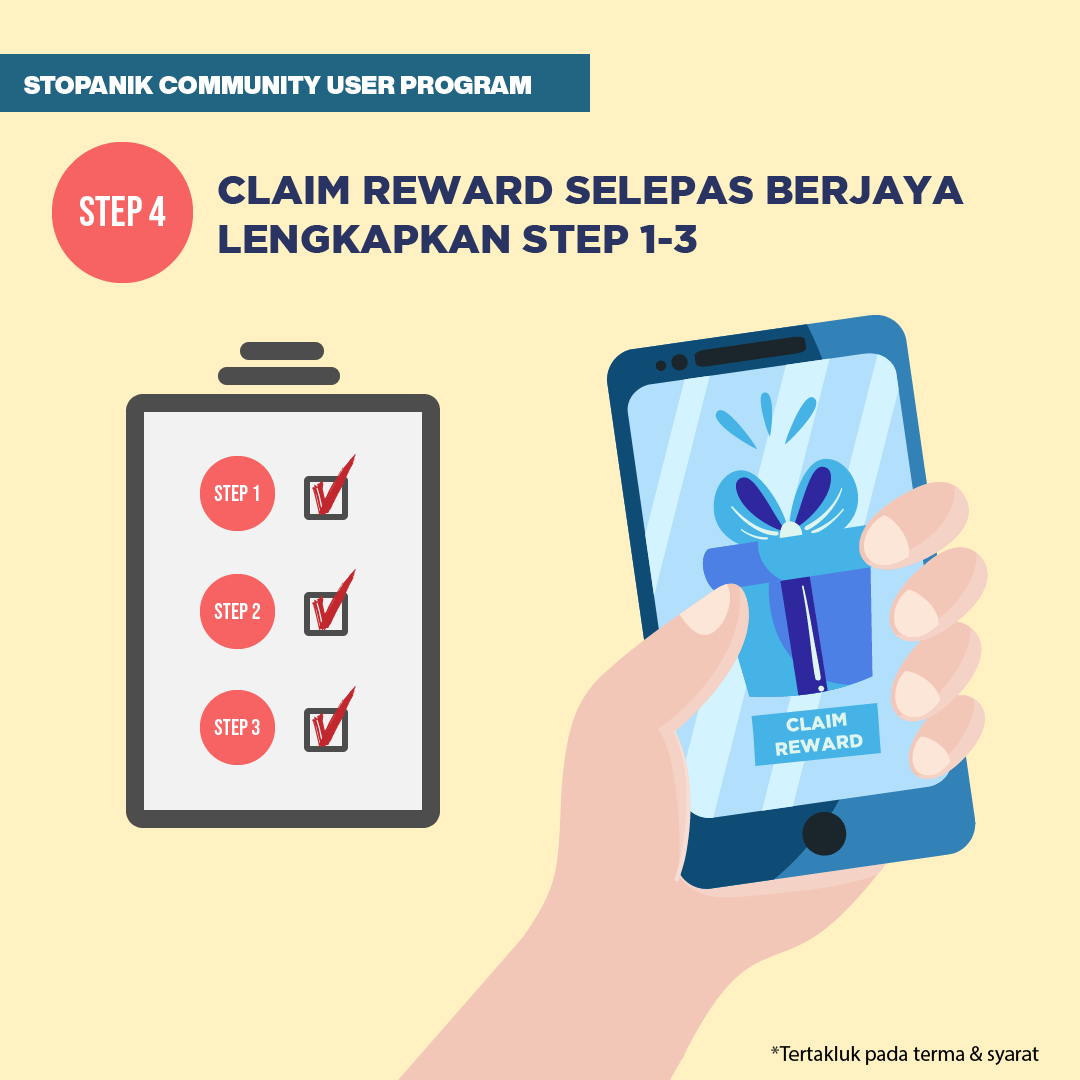 SCUP members who successfully recovered the stolen motorcycle may collect the reward by contacting Team Stopanik after completing the steps outlined above.